All of our cakes are baked fresh from scratch, never frozen, using only the highest quality ingredients such as sweet cream butter, vanilla beans, roasted nuts, and rich cocoa. Thinking of a flavor that you don't see here? Just ask! Our flavors are as custom as our designs.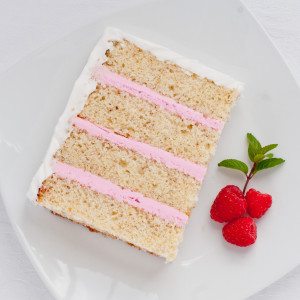 Raspberry Almond Torte

Our Signature Cake. This delicate almond sour cream cake has a wonderful rich texture and flavor. The layers are filled with our silky and light raspberry mousseline.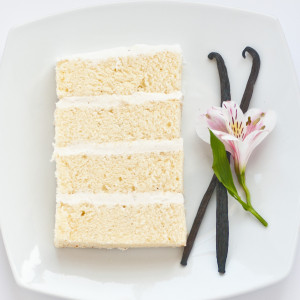 Vanilla Bean

Vanilla bean speckled buttercream fills this velvety white cake flavored with the highest quality vanilla. This simple flavor can hold its own.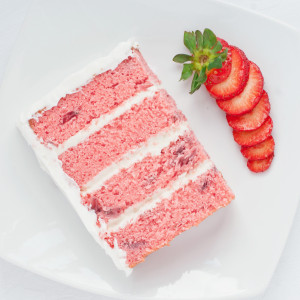 Strawberry Cream Cheese

This stunning pink cake is loaded with lots of fresh chopped strawberries baked right into the cake and held together with an enticing cream cheese  filling. Need we say more?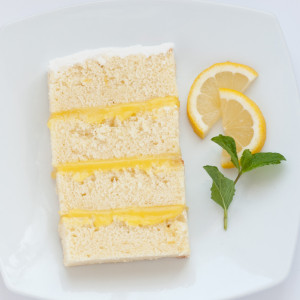 Lovely Lemon

A light and fluffy cake perfumed with lemon zest and filled with a refreshing lemon curd which is reminiscent of a certain pie we all know and love.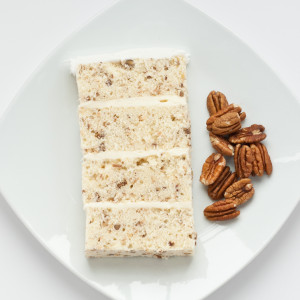 Italian Cream

An irresistibly nutty buttermilk cake bursting with toasted pecans and coconut. Filled with an indulgent cream cheese icing. So delicious!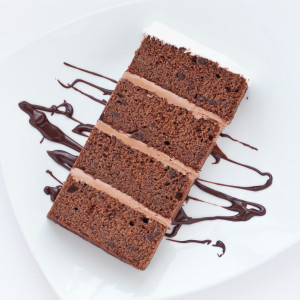 Triple Chocolate

Decadent chocolate cake flecked with mini chocolate chips and filled with a light, whipped chocolate buttercream. A chocoholics dream.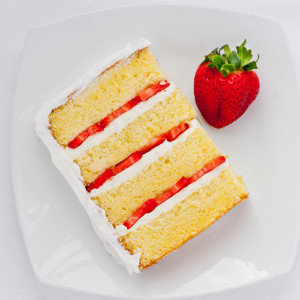 Strawberry Shortcake

Perfect for strawberry season, but popular year round, this delicate yellow butter cake is generously filled with our whipped vanilla buttercream and fresh sliced strawberries.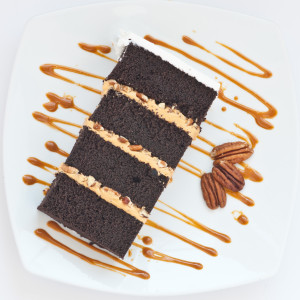 Turtle Cake

Our velvety dark chocolate cake filled with a creamy caramel buttercream and sprinkled with crunchy toasted pecans.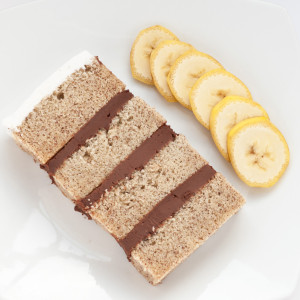 Banana Fudge

Luscious banana cake perfectly complimented with our rich chocolate ganache filling. A nontraditional and delicious surprise for your guests.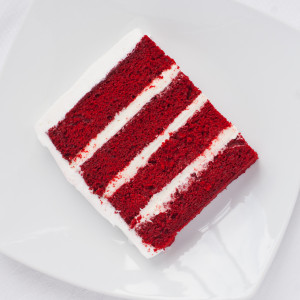 Red Velvet

No cake menu would be complete without this southern favorite. A hint of chocolate in this vibrant, moist cake partners well with our tangy, sweet cream cheese icing.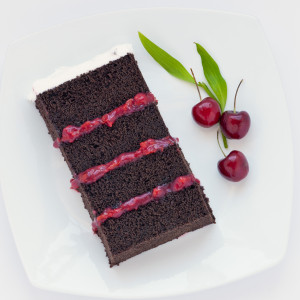 Chocolate Cherry

Our rich dark chocolate cake smothered in a mildly tart homemade cherry filling. Enough said.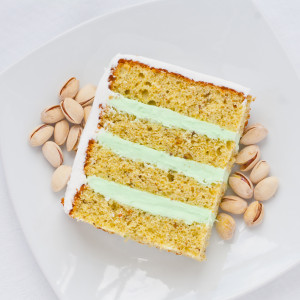 Pistachio

We substitute pistachios for the almonds in our almond sour cream cake and fill the tiers with a creamy pistachio Italian meringue buttercream. Absolutely amazing!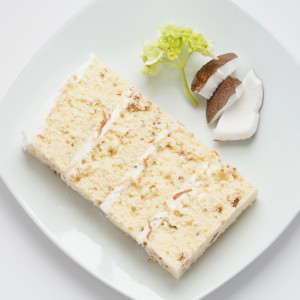 Toasted Coconut

A deliciously moist cake baked to perfection with the light crunch of toasted coconut. Filled with our whipped toasted coconut buttercream. Truly melt-in-your-mouth wonderful.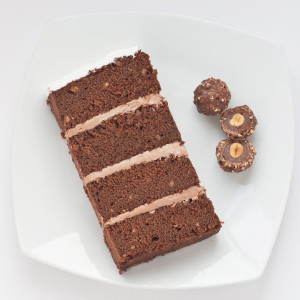 Hazelnut Truffle

The name says it all. Roasted hazelnuts are added to our fabulous chocolate cake and layered with our creamy hazelnut buttercream. The envy of truffles everywhere.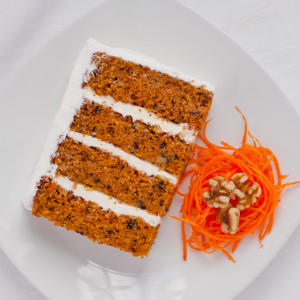 Carrot

This cinnamon scented cake studded with plenty of walnuts has a  rich, dense texture and flavor. Pairs perfectly with our smooth cream cheese icing.